Titolo: 1945 Prede di Guerra
Genre: All Sex, Oral, Anal, Group Sex, Double Penetration
Descrizione: V.M.18 (116′) ITA 2007
Informazione:
In 1945, the German troops invaded different Italian cities of capture the most beautiful girls. They were taken to the famous pleasure camps where they were violated repeatedly. While they wanted to leave they couldn't bring themselves to go. Watch what goes on at the end!
Attori: Roberto Malone, Cinthya Lavigne, Federica Tommasi, Bambola, Richard Lancain, Eva Falk, Titof ,Remigio Zampa, Gabriel Montoya, Jessica Ross, Sebastian Barrio
Regia: Tony Del Duomo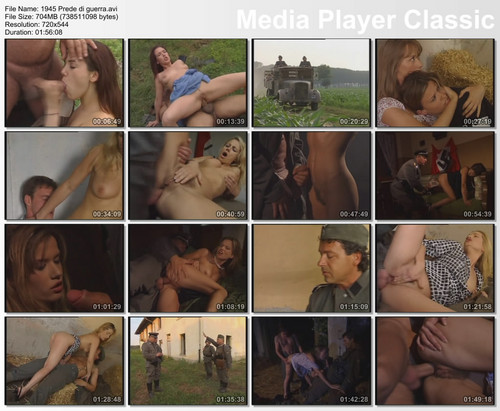 4992 Views